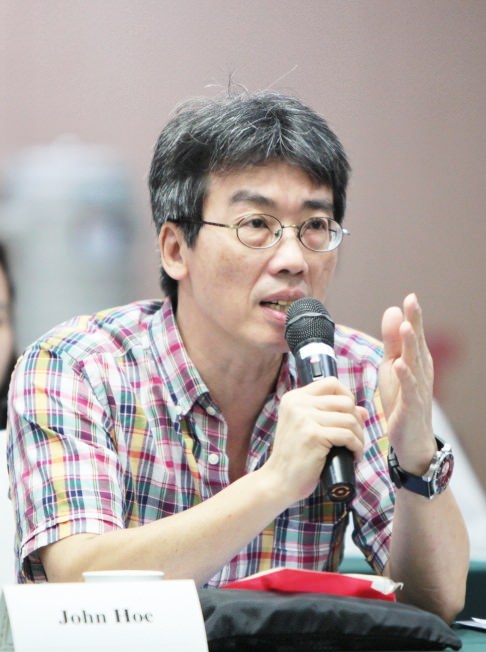 現職:
經歷:
建立心臟電腦斷層服務。連續舉辦九年

CT coronary angiography teaching course

,於新加坡、雪梨、普吉島等地。

在伊莉莎白山醫院電腦斷層中心,主辦亞洲唯一的

Advanced CT Training Course

,擔任課程主持人,訓練多位中國、台灣、馬來西亞、巴基斯坦、南非、澳洲醫師,完成

SCCT Level 2 traning

。

CORE64

與

CORE320

跨國研究,新加坡區主持人。
代表著作:
Hoe JW
, Toh KH. A practical guide to reading CT coronary angiograms–how to avoid mistakes when assessing for coronary stenoses. Int J Cardiovasc Imaging. 2007; 23:617-633.
Hoe JW
. Service delivery and service quality in radiology. J Am Coll Radiol. 2007; 4:643-651.
Hoe J
. CT coronary angiography of chronic total occlusions of the coronary arteries: how to recognize and evaluate and usefulness for planning percutaneous coronary interventions.
Int J Cardiovasc Imaging
. 2009; 25 Suppl 1:43-54.
Arbab-Zadeh A, Miller JM, Rochitte CE, Dewey M, Niinuma H, Gottlieb I, Paul N, Clouse ME, Shapiro EP,

Hoe J

, Lardo AC, Bush DE, de Roos A, Cox C, Brinker J, Lima JA. Diagnostic accuracy of computed tomography coronary angiography according to pre-test probability of coronary artery disease and severity of coronary arterial calcification. The CORE-64 (Coronary Artery Evaluation Using 64-Row Multidetector Computed Tomography Angiography) International Multicenter Study. J Am Coll Cardiol. 2012; 59:379-387.
想親眼目睹新加坡傳奇醫師
John Hoe
的風采嗎?